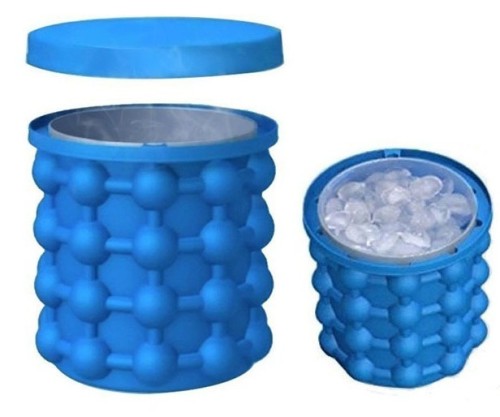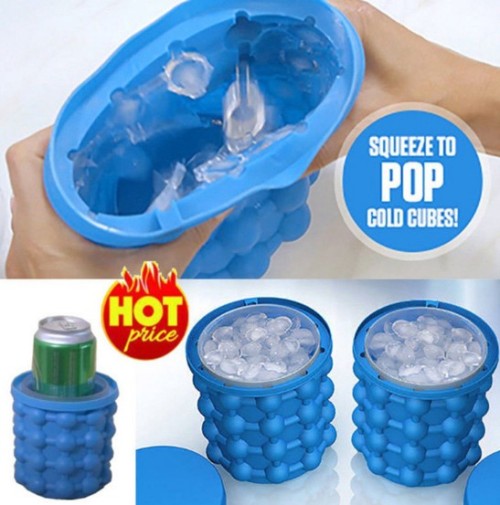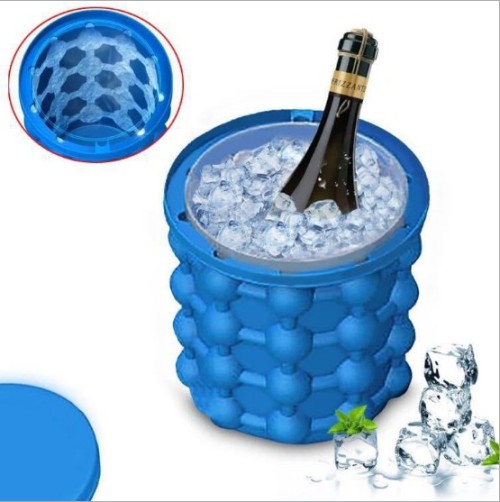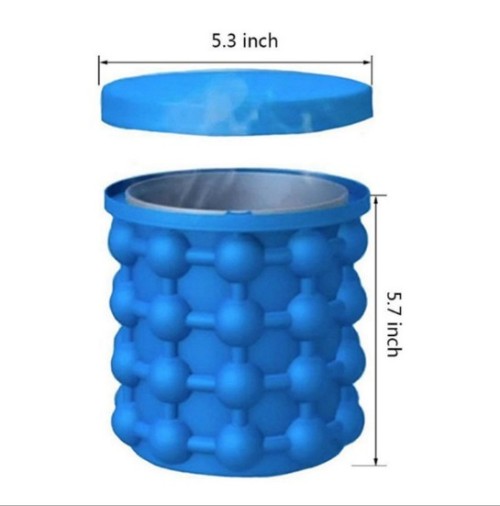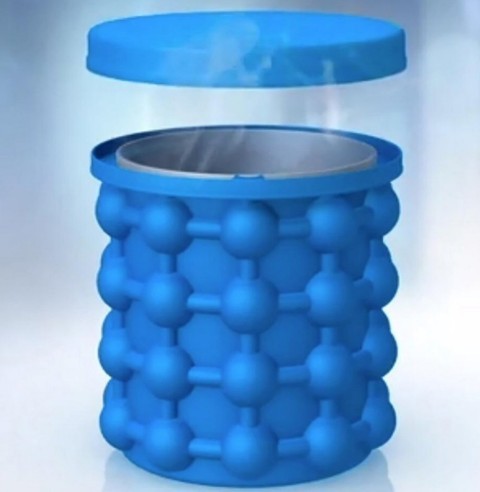 Ice Bucket,Large Silicone Ice Bucket & Ice Mold with lid
Description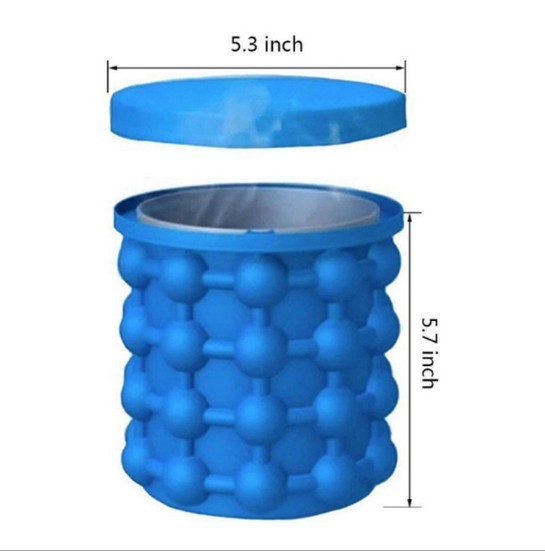 color : blue Our Large 2 in 1 Silicone Ice Bucket & Ice cube maker could give you a cool treat at any heat time especially during summer time. You will be glad you own such stuff. What's in the box? 1* Large 2 in 1 Silicone Ice Bucket & Ice Mold with a lid ( 5.31 in Diameter * 5.12 in Height) Note: The barrel in the middle of ice bucket is hard to pull out before it is frozen.And it is easy to pull out after it is frezon.
Service Guarentee: If you are not 100% satisfied with our Large 2 in 1 Silicone Ice Bucket & Ice Mold or have any other questions, don't hesitate to contact us . Our after-sales team will reply to you as soon as possible and provide friendly after-sales service at any time until your problem is solved.
HIGH QUALITY MATERIAL: Our Large Silicone 2 in 1 Ice Bucket & Ice Mold is made of high quality food grade silicon , TRP and PP. It ensures health and durability.
UNIQUE DOUBLE CHAMBER DESIGN: The out chamber freezes the ice cubes while the inner chamber holds them.
PORTABLE: As show like the pictures, the space saving size is perfect for outdoor and indoor use. You can take it on a camp trip or a pinic to enjoy your cold drinks. It could add lot of joy for your camp trip or pinic.
MITI-PURPOSE: It can be Used for indoor refrigerator, vehicle refrigerator and outdoor mini refrigerator; it also suitable for kinds of parties, like dinner parties, birthday parties, picnics and more! Provides longer cooling for whiskey, cocktails, wine and bottled beverages like coke, etc.
EASY TO USE AND CLEAN: Add water to edge of the ice bucket and let it drip down along the edge , press down on the bucket to drain the bottom water ,then put the lid on and put it into the refrigerator wait for several hours. Every thing is done. If you need more ice cubes, just refill and freeze again for another batch of ice cubes. Plus, it has a dishwasher friendly design, you can clean it at ease.